June is Adopt a Cat Month so I think you should all go out right now and adopt a little kitty!
My friends at One By One have cats for adoption at all the local Petsmart and Petco stores. So finding a little guy to save should not be a problem.
In fact this sweet little kitten (along with 3 others) is at the Wymossing PetSmart. Go ahead and get him. You know you want to.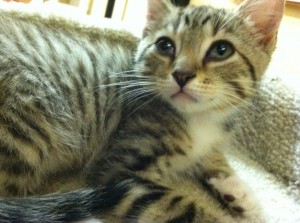 Tell the World About This Post