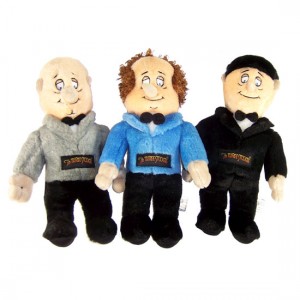 The fine folks over at DogToys.com are having a giveaway right now.
All you have to do is fill out the little, easy-peasy online form and you are entered (by now everybody on the net should have entered a rafflecopter giveaway and knows how they are done). You can get extra entries by tweeting, liking the facebook page and reviewing products.
These toys are fun and even if you don't have a dog but love the Stooges (and who doesn't) you should head over and enter. Who knows you could be one of the 3 lucky winners. Good luck.
Enter the contest here: http://www.dogtoys.com/contest-giveaways-free-stuff.html