This set has been a long time coming. It was a fan made set presented to LEGO via the site CUUSOO. Where you can submit your sets and if they follow the guidelines and get enough support they can be made into a real LEGO set as is the case with the cool Delorean Time Machine set. Sadly I have to wait until tomorrow to actually buy it at LEGO.com though.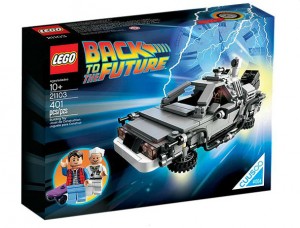 Check out the original Back to the Future LEGO CUUSOO project to compare the fan model with the LEGO model.
The official announcement and news about the project are available over at the LEGO CUUSOO blog.